Recurrent Pneumonia Strikes, Taking Dilip Kumar Back To The Hospital.
picture credits: https://bit.ly/2QzSHxN
Veteran actor, Dilip Kumar is recently reported to be sick through a close family friend, Faisal Farooqui on his social media handle. Farooqui tweet read, "Want to inform you @TheDilipKumar has been admitted to hospital last night. He's being treated for recurrent pneumonia. Praying... Will keep you updated on twitter." https://twitter.com/TheDilipKumar/status/1049200484949643266 Dilip Kumar, who was born as Mohammad Yusuf Khan was a superstar of his time, his sparkling roles in the evergreen Bollywood classics Madhumati, Devdas, Mughal-e-Azam, Ganga Jamuna, Ram Aur Shyam, and Naya Daur in a career spanning for over six-long-decades. Not just that, Dilip Kumar was also honored with the Padma Vibhushan in 2015, Dadasaheb Phalke award in 1994 and Padma Bhushan in 1991.
picture credits: https://bit.ly/2NvgtZR
This 95-year-old Bollywood star has been tossing in and out of the hospital several times and has had visitors like Shah Rukh Khan and Priyanka Chopra checking up on him. Earlier this year, in September, the actor was admitted to hospital for the treatment of mild pneumonia. As Farooqui stated he was suffering from a chest infection. Informing about the September incident he tweeted, "Saab has been admitted to Mumbai's Lilavati Hospital as he was a bit uneasy due to a chest infection. He's recuperating. Requesting your duas and prayers." And earlier to that, he'd also inform about Kumar's chest infection and kidney issue.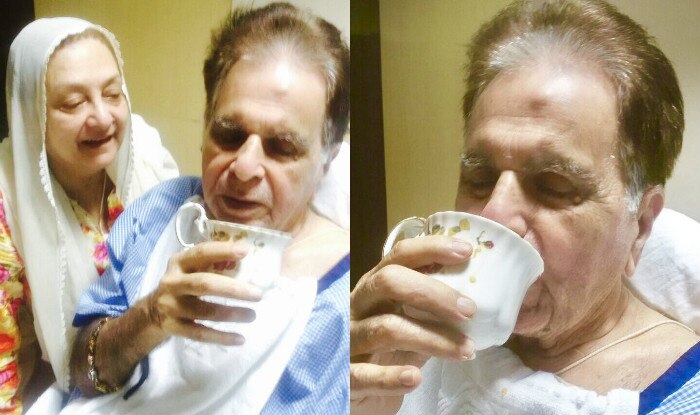 picture credits: https://bit.ly/2QBEBMk
The iconic star, known as the 'Tragic King' of Bollywood, , who was admitted to Mumbai's Lilavati Hospital on Sunday night, is stable now, said Ajay Kumar, Vice President of the hospital, reported news agency PTI. Let's hope Mr. Dilip Kumar gets well super soon.