99-Year-Old MDH Owner Is NOT Dead!! : Rumor Denied And Corrected...
picture credits: https://bit.ly/2y9WcEt
You know you're a true 90's kid if you know the 'MDH uncle' who has ruled and well known to commercialize his brand on T.V advertisements. The break after your favorite cartoon and TV show has always been inclusive of this man since forever. Recently a random rumor was being covered on the online portal and news updates stating that The reports of Mahashay Dharampal Gulati are a hoax. He is hale and hearty," a source told the news media quoting the MDH owner's daughter Kiran Grover.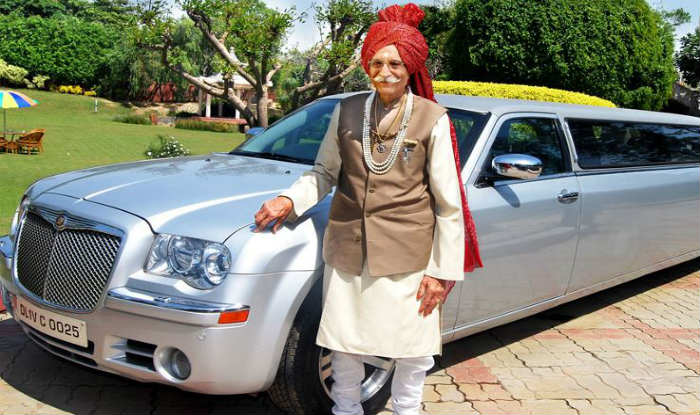 picture credits: https://bit.ly/BBwg1Z
The worldwide famous spice brand, MDH and company's owner and CEO, Mahashay Dharampal Gulati, the son of company's founder, Mahashay Chunni Lal Gulati who moved to Delhi after partition in India. Along with that, he had initiated with his startup by buying a plot in Kirti Nagar and setting up his factory of spiced which he planned. Gradually the business touched the mighty heights of success and was seen it being a worldwide brand gradually.
https://youtu.be/OF6hM4nh5fo
Mahashay Dharampal Gulati the 99-year-old owner of the brand was all hyped for his recognition in the MDH spice advertisement which paced up its marketing and branding strategies, two times. This nonagenarian was rumored to be dead. However, the Gulati family were seen releasing a video in which Mr. Mahashay was seen smiling at the camera with folded hands. The company's vice president stated to a media source, "shocking, baseless and false." He further added, "Gulati was, in fact, feeling 'young again' as quite a lot of people called up to inquire about his health and express their love for him."
https://youtu.be/zKa2_vSCPH4
Although the truth is out in open and sorted but the people who spread such bizarre rumors needs to understand, how bad their false statement can actually affect somebody's life!